---
Apr 4, 2018
RainRain
4 Comments
Blogging, Business, Design, ecommerce, Industry News, Marketing, Technology, Web Design, Webmaster, WordPress
Blogging, browser, business, CMS, Design, ecommerce, industry news, marketing, technology, UIUX, Web Design, webmaster, wordpress
---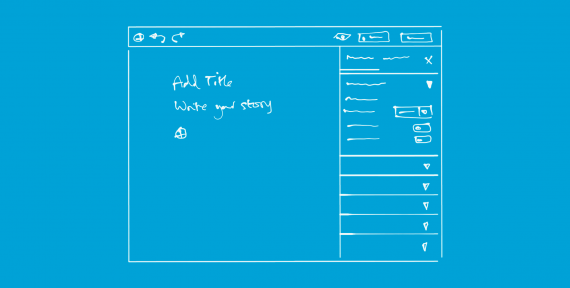 If you've been paying attention to the WordPress world then you'll know that the world's favourite website platform will soon undergo one of the largest changes in it's 15 year life by way of a new editor named Gutenberg.
Many in the community fear that the release could be premature given the fundamental and extensive nature of the change. The fact that the test plugin for the feature currently sits at a slightly embarrassing 2.5 stars out of 5 ( you can install it on your site to try it out ) is not reassuring either, but WordPress have had an impressive release history so far. A bigger concern centres around how this new technology will work together with existing page builder technologies such as Visual Composer, Avada's Fusion Builder and Divi, amongst many others; and given that WordPress powers nearly a third of the internet some to be expected predictions of the software literally 'breaking the internet' are arising  😯
Gutenberg is scheduled to deploy along with the release of WordPress version 5.0 but with WP Tavern Reporting Monday that the 'Try Gutenberg' prompt  did not make the 4.9.5 release it sort of adds fuel to speculation that Gutenberg might not be ready in time for its scheduled WordPress Version 5.0 release.
WordPress Gutenberg Review – What's it like?
You can get an idea by checking out some recent Youtube videos ( short one / long one ) or by looking at the official showcase site but I took a few minutes to install and try out the plugin. I was very impressed; and even if it ends up delayed it will have been worth the wait. The existing editor, despite recent improvements, is an old technology and was in need of an overhaul; and going by the tone of this article explaining how page builders like Avada and Divi might be made to work alongside WordPress Gutenberg I think it's likely it will be well accepted when we see it.
It allows for easy creation of individual blocks on a page rather than your "page" being a single solid block (aside from the header footer and sidebar ) now you can section your page and even add basic columns – similar to one of the existing pagebuilders. The blocks can be used to add things like text, images, video, shortcodes, widgets etc;
It will be great to have what is essentially a 'built in', easy to use page builder for use on the regular pages of a site and hopefully alongside this webmasters will be able to allow their pagebuilder to take over from ( or work alongside ) Gutenberg for high content home pages and other complex pages and posts.
The WordPress Version 5 release date is yet unscheduled however it's expected to be during 2018.